Galled  3 ¼ inch 8 threads per inch stud.  This stud was cored and slit by Metal Disintegration.   This process saved the flange from further damage if the stud were to be twisted out.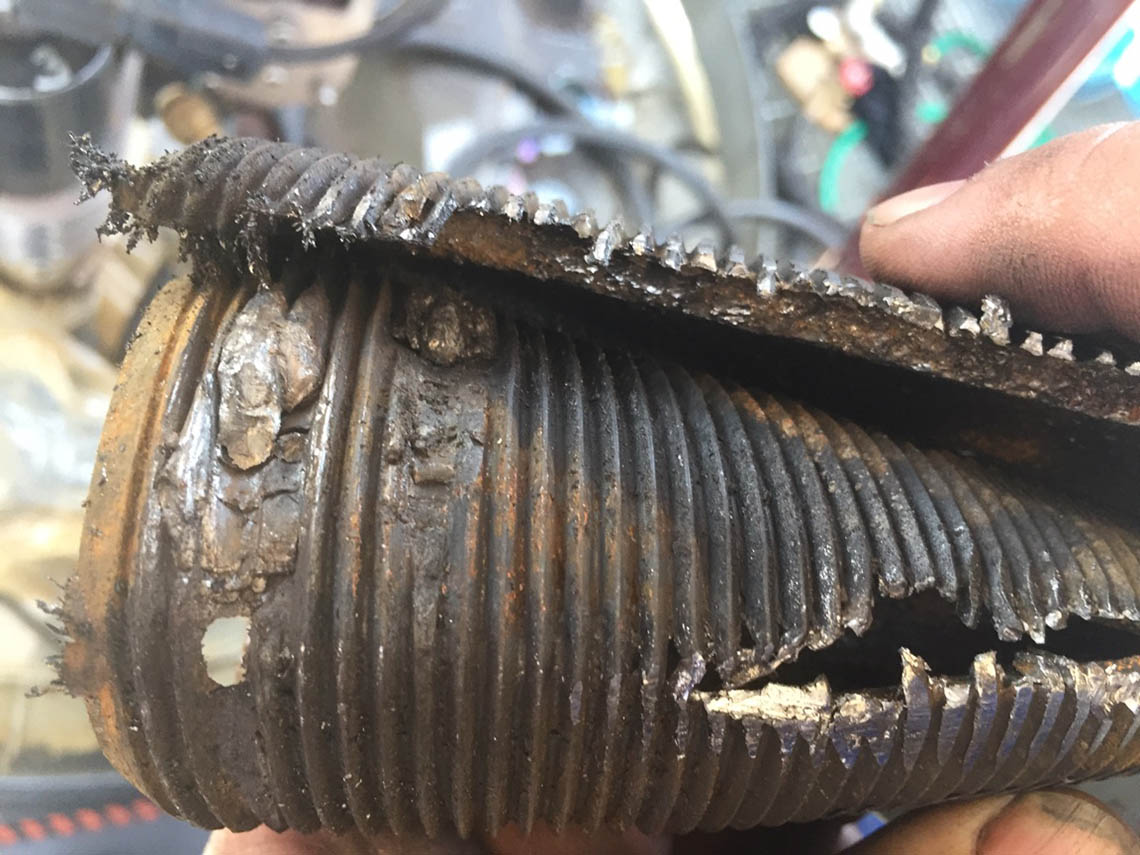 Using a 2.625 Through the wall flusher electrode.
The electrode is operating at 350 amps with a 16 gal per min water flush disintegrating at 20 minutes per inch.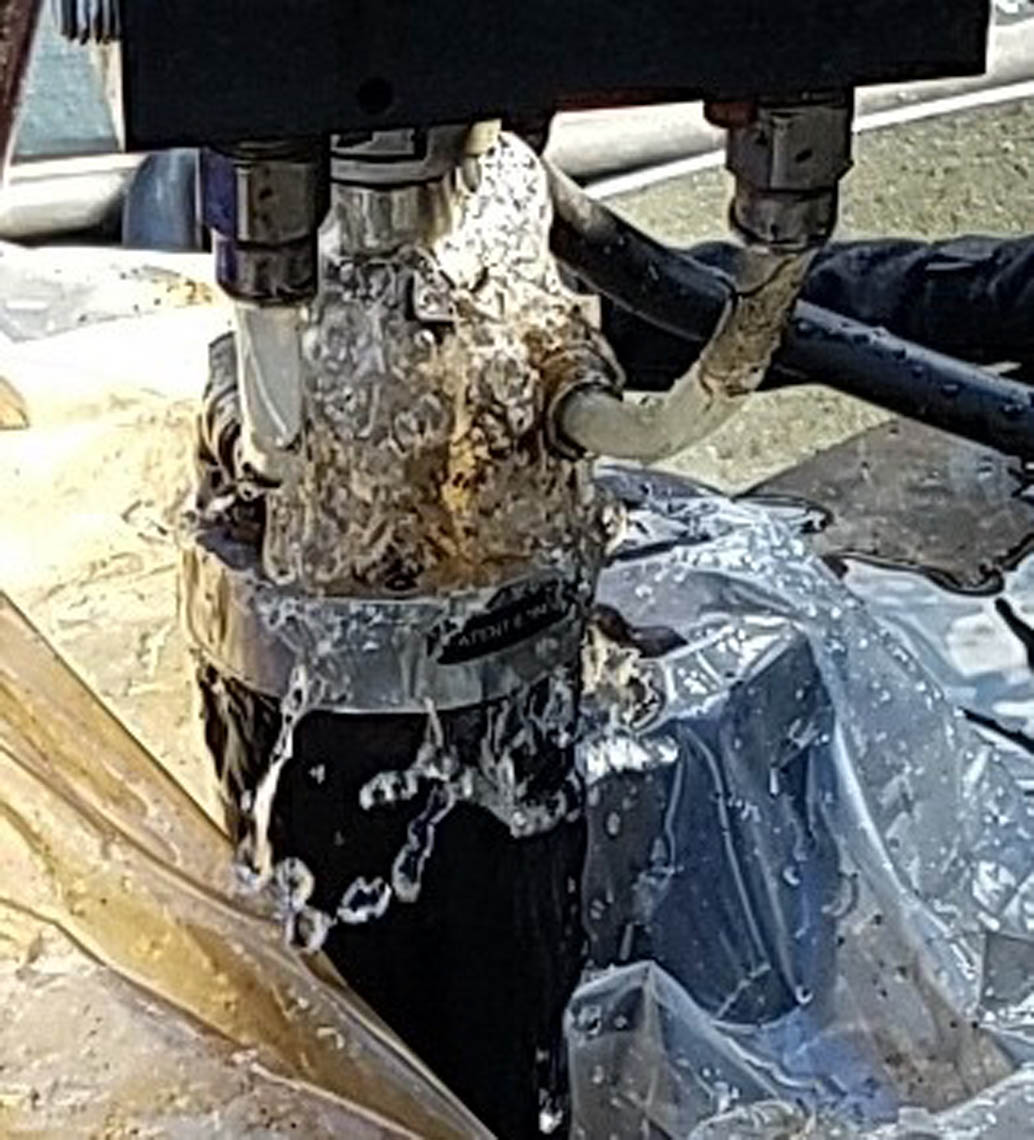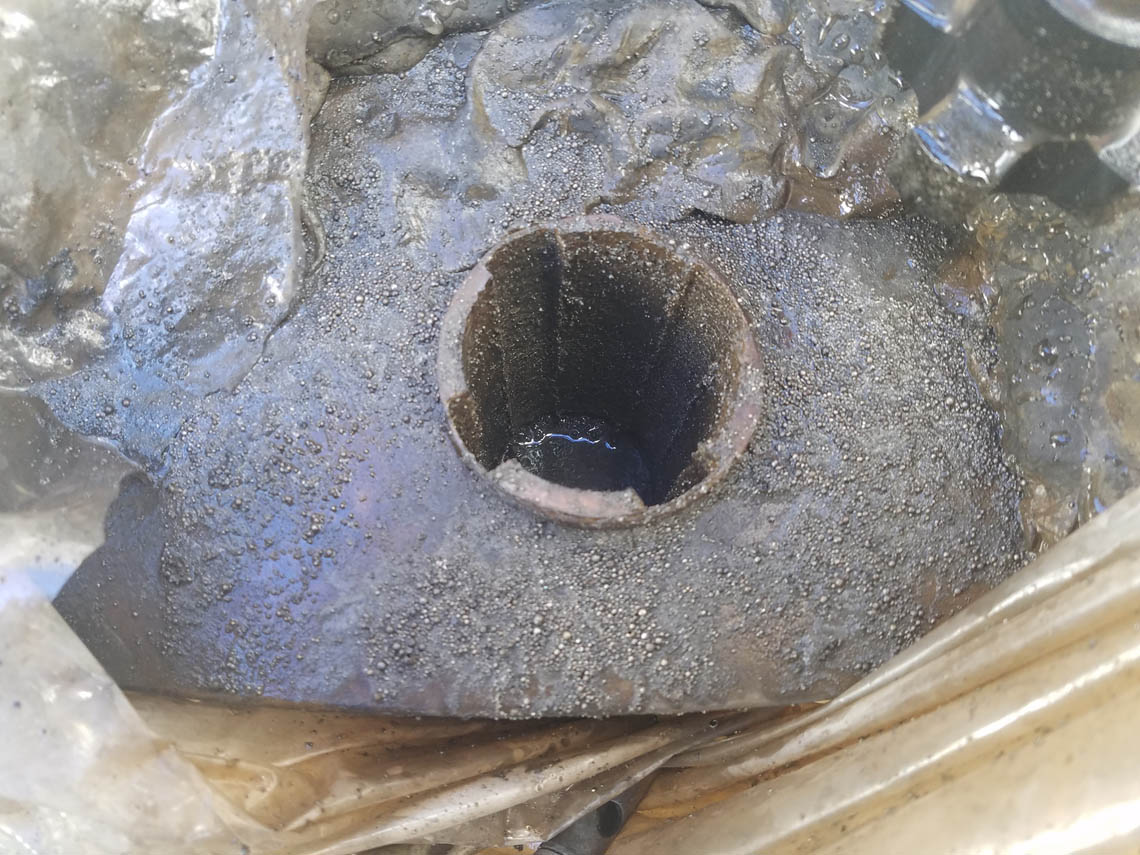 After removing the core and running the slitter electrode the stud is disintegrated to the minor diameter in 4 places.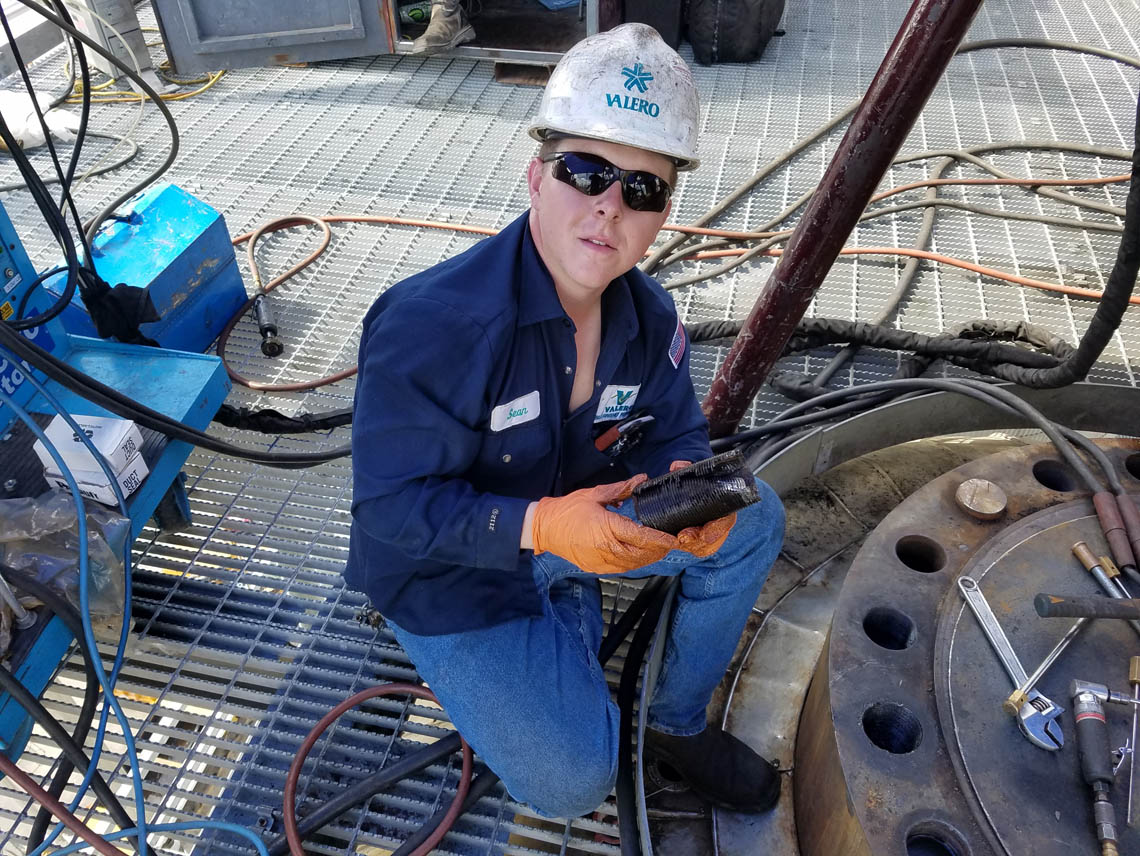 Sean, a CBG trained MDM operator, collapsing  the stud with a hammer and a Cammann Thread Picking Chisel  and removing it.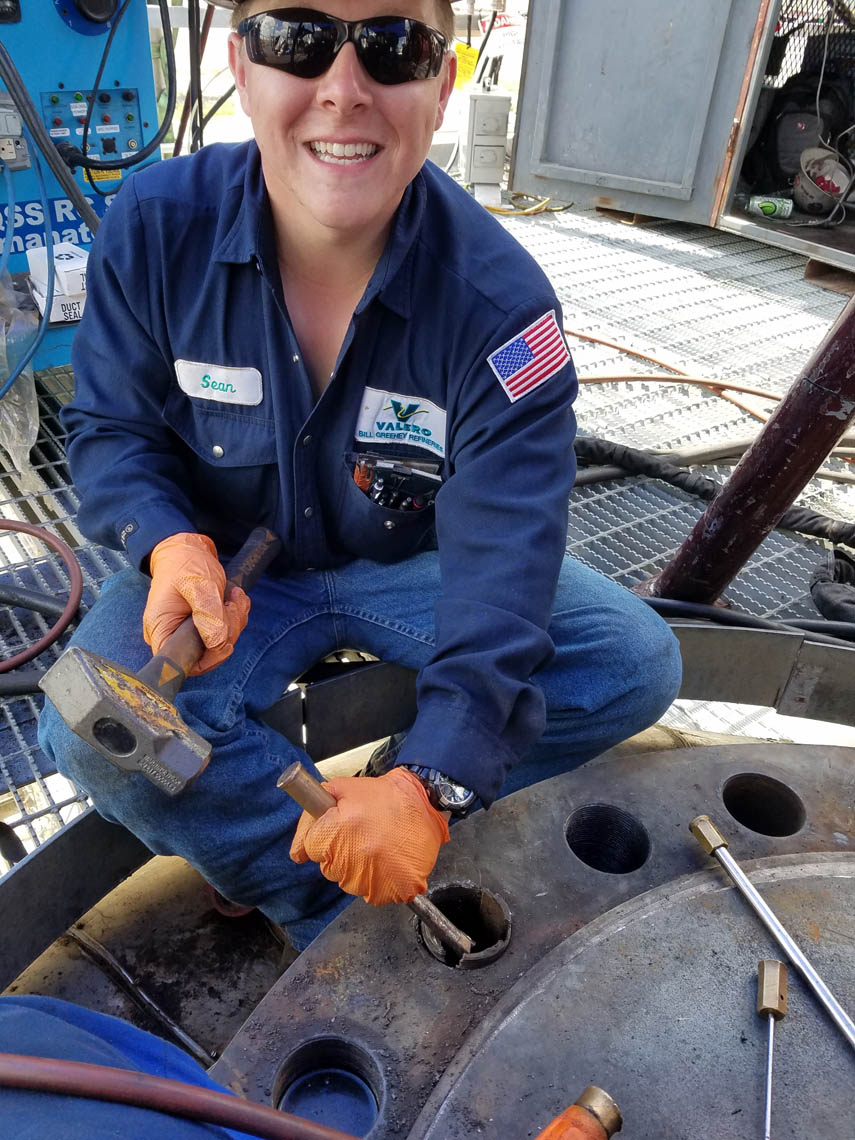 5 of the 40 studs could not be removed with hand tools as should have been the case.  If these studs had been removed with power tools it would have damaged the threads in the hole and would have resulted in  emergency welding, drilling and re-taping of the hole costing thousands of dollars, and put the project behind schedule.  CBG disintegrated the studs while working with other contractors on the platform ensuring everyone was safe and the schedule was maintained.