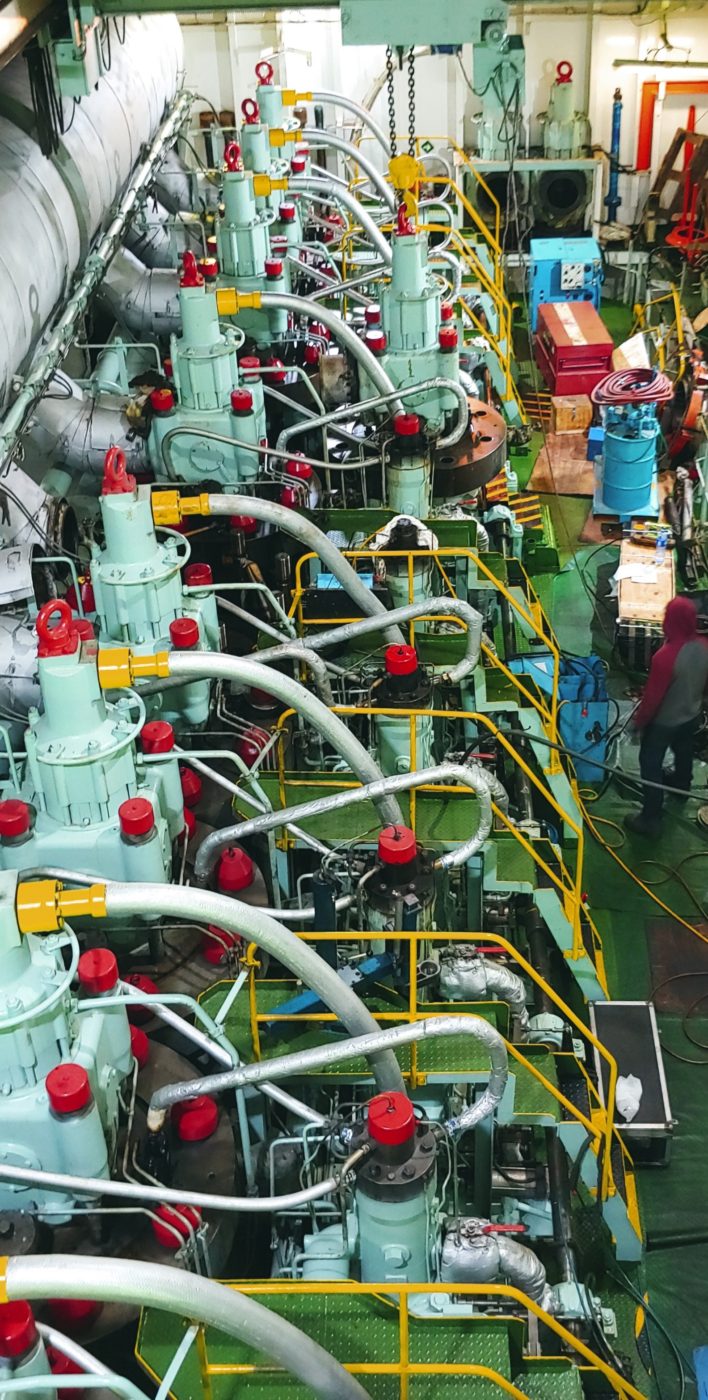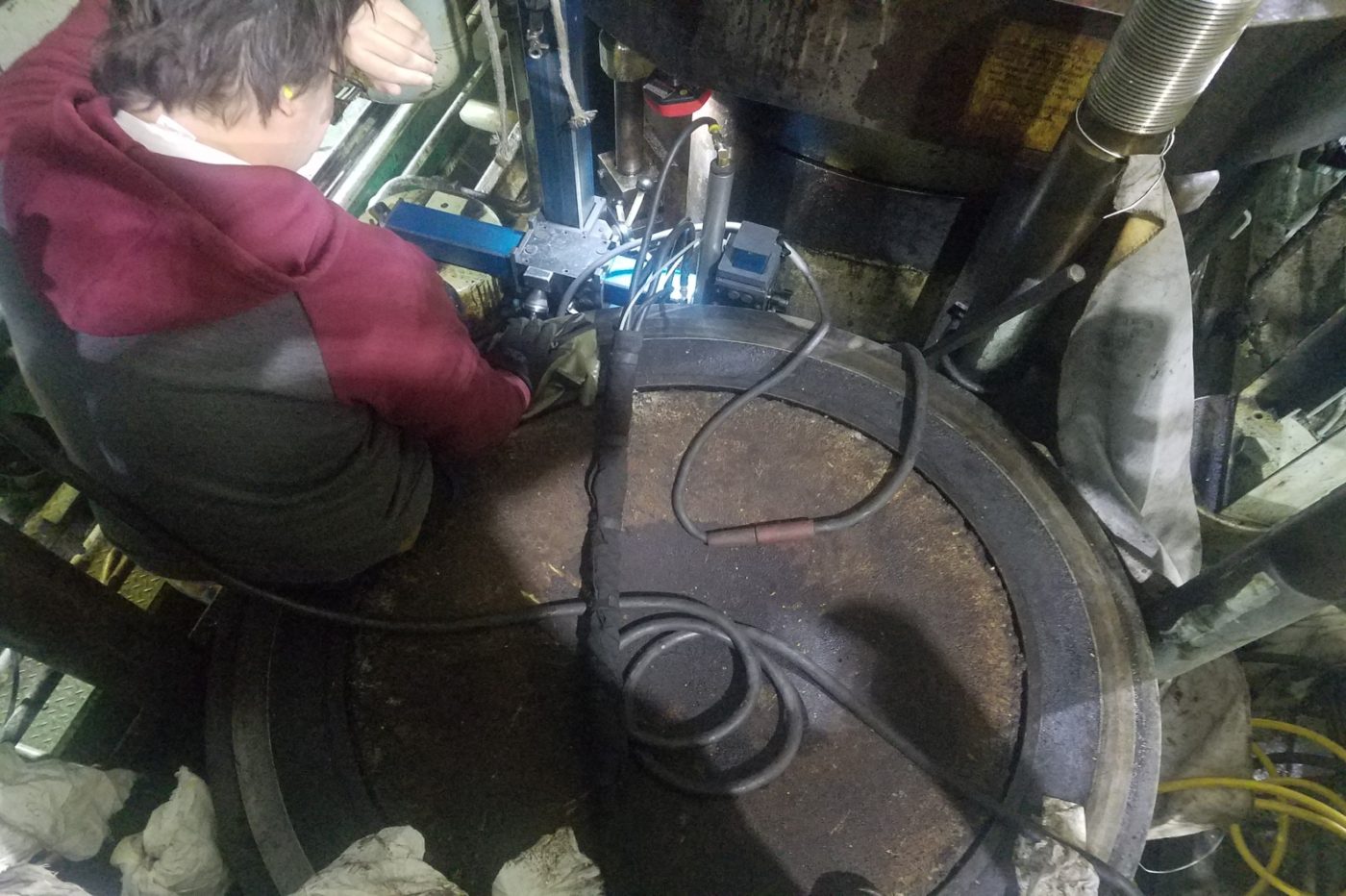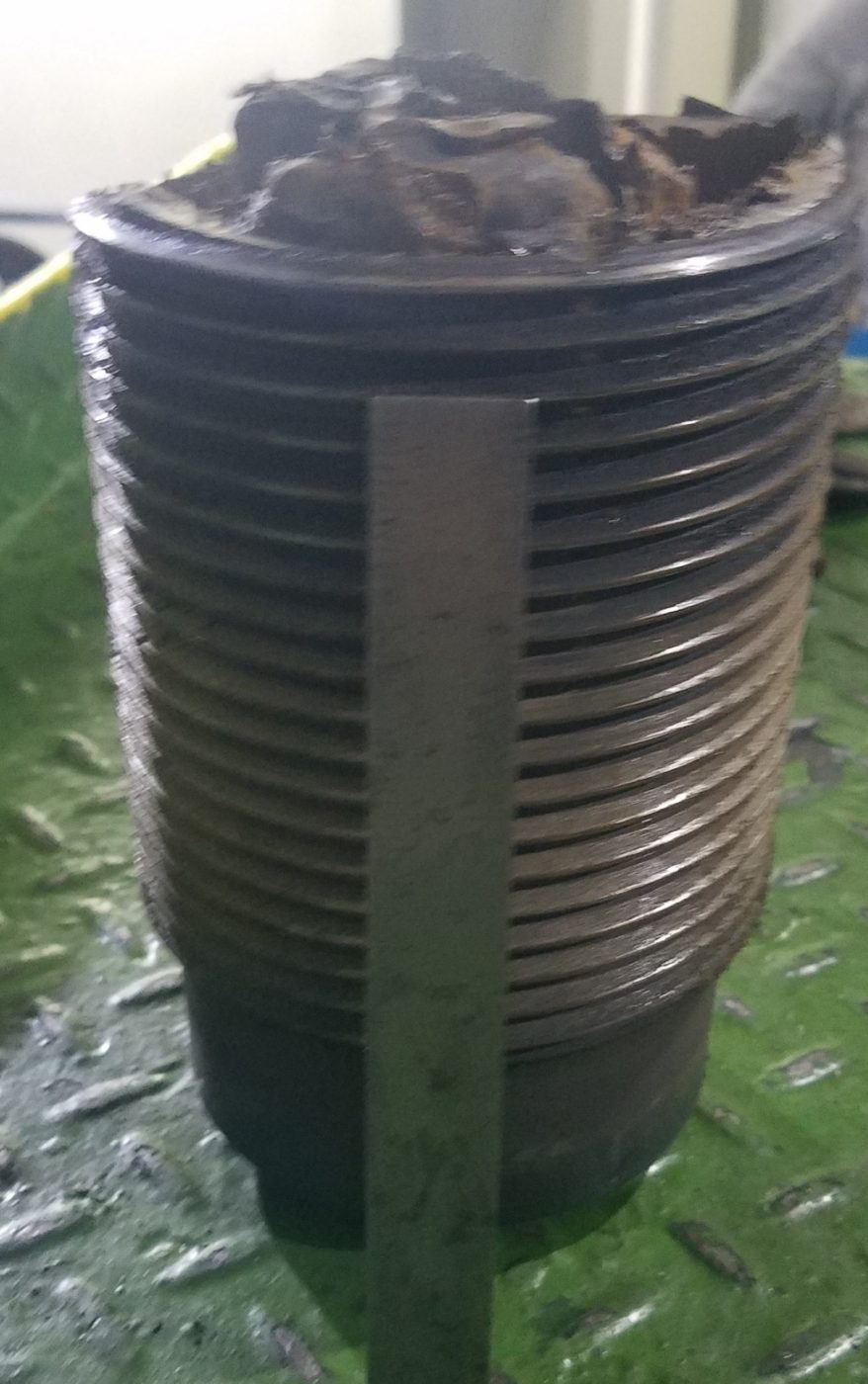 110 mm stud, broken off in a very large engine block. 165 mm of the stud remained in the engine.
The Problem: MSC Ship SAO PAULO had two 110 mm head studs break while crossing the Atlantic limiting ships speed.
The Fix: CBG met the Ship in Newark, NJ and disintegrated a 1-inch square hole in the center for an impact gun driver and a minor diameter square to release the preload on the stud.
The Conclusion: CBG worked around the clock and got the job completed, ship departed on time and at full speed.