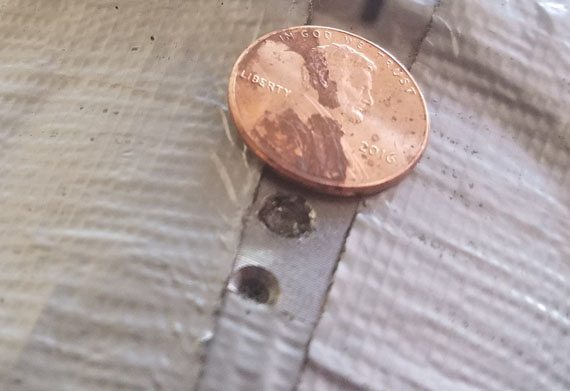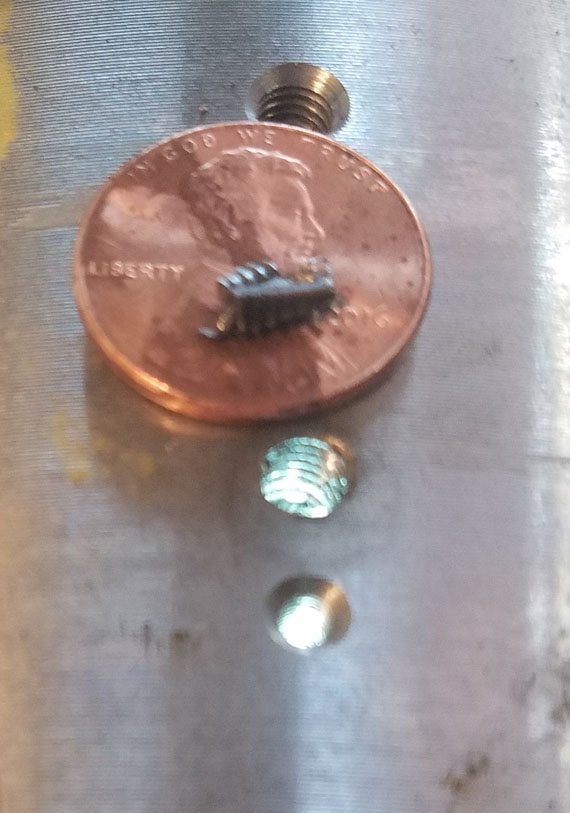 PROBLEM:
This Stainless Steel Shaft with many machining hours and material already invested. During final machining this 3mm tap broke.
THE FIX:
CBG picked up the shaft from the customer.  CBG  set up  on our old C-96 Cammann Metal Disintegration machine and with a 0.050 inch electrode had the tap out and the bolt hole cleaned threads verified in 1 hours.
CONCLUSION:
With CBG's quick response the production of this shaft continued with out delay.  You can see the teeth of the tap on the penny.